Voir les bouées automatiques de la région
Pour connaître la tendance de la houle de nord, je vous conseille de cliquer sur les bouées au large et au nord de Porto-Rico. Celles des Iles Vierges n'ont pas de houlographe en général.
To know the trend of north swell, I advise you to click on offshore buoys and north of Puerto Rico. Those of the Virgin Islands have no wave recorders in general.
See automatic buoys in our area
Pour les vents cliquez sur le logo ci-dessous - for winds, click the logo bellow:
Calme

Belle

peu agitée à agitée

très agitée à forte

Très forte

Grosse à très grosse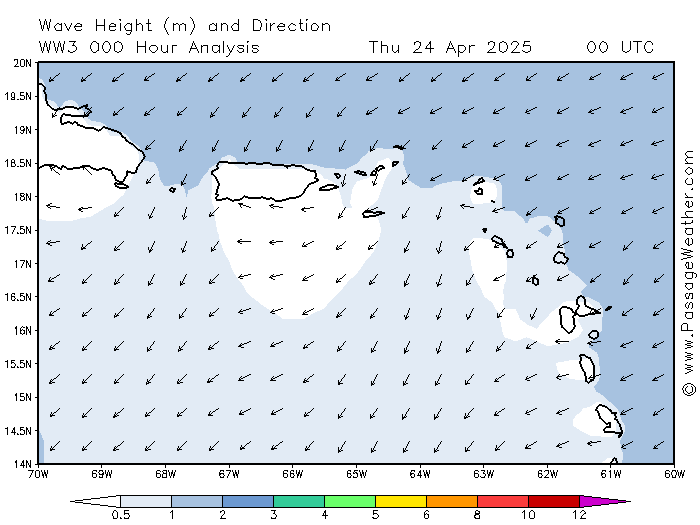 In 6 hours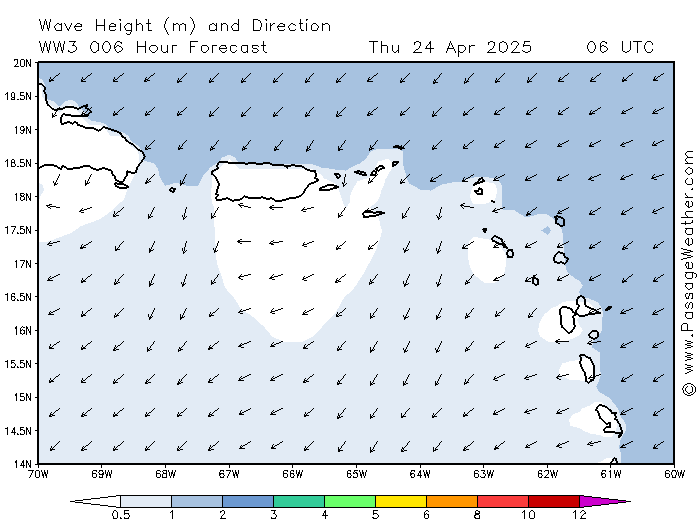 48 h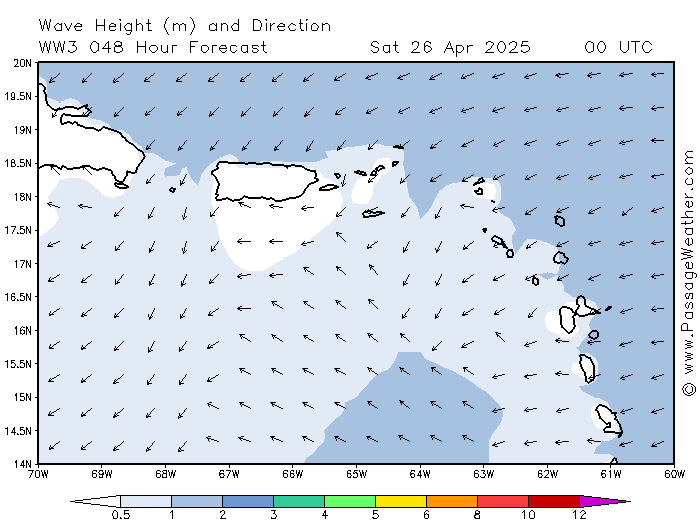 Le houlographe de la Pointe de la Vigie se trouve au nord de la Guadeloupe environ 270 km au sud de St Martin. La houle de Nord y est ressentie avec environ 12 à 24 h de retard qu'à St Martin mais cela peut donner une idée de la tendance. Les "pics" sont en jaune foncé et la moyenne en jaune clair.